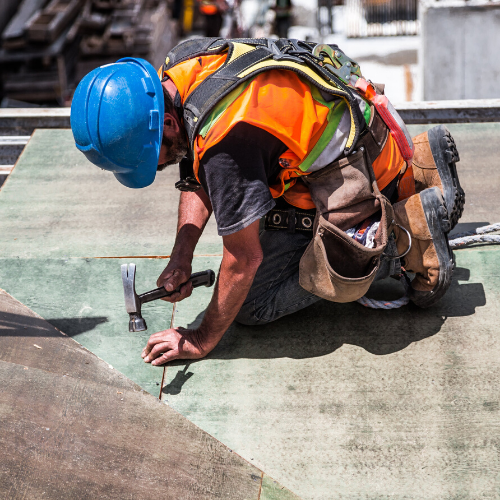 The best business relationships are the ones you know you do not have to supervise. You simply give the service provider a call. They provide their service. And then you repeat. You have absolutely no doubt whatsoever that you can trust them.
You may check just to make sure they're staying up to snuff. Trust and verify! But, you know you really don't even have to keep their service quality in mind because they give you lights-out perfect service every time.
But it can be hard to find those relationships.
So, here are some questions to ask yourself and your dumpster rental provider so you end up with an excellent service experience:
1. What's Their Observable Reputation?
While online reviews can be manipulated, certain services are fairly accurate. Google and Facebook's reviews, for the most part, can be trusted. In general, the problem on those two platforms lies in companies using negative reviews to drive down their competitor's reputations.
However, business owners can challenge those unfair negative reviews and usually get then removed, although it may take some weeks or months.
People trust Facebook reviews more than Google reviews, per survey by a company specializing in local search engine optimization, BrightLocal.
Angie's List can be another good source to cross-reference your quick check on Facebook and Google reviews.
You definitely can not trust Yelp. It's public knowledge that people write fake reviews for money. And you can also pay yo have some of those reviews removed.
Online reviews should be part of your decision-making process. Just make sure you read them to check their legitimacy.
2. Can You Get the Right Dumpster for Your Needs?
What do you need to dispose of? Is this a simple home renovation where you have to toss out drywall, shingles, and maybe some furniture?
Or are you updating a sizable apartment complex, which would require a larger dumpster and likely more pick-ups?
It can be hard to estimate the size of the dumpster you need. You can always chat with the dumpster rental company prior to hiring them.
Generally speaking, you want 20 cubic yard dumpster if you're doing a flooring or carpet removal for a large house. The same dumpster will work if you're removing 300-400 square feet of decking, or 3,000-4,000 square feet of shingles.
A 30 cubic yard dumpster makes sense if you're demolishing a garage. doing major home addition, or replacing all the windows and siding on a small-to-medium size home.
That also presents you with a good opportunity to gauge the trustworthiness of the company.
If you feel like a number getting rammed through a process as fast as possible, avoid that company. If they take the time to answer your questions and have simpler, clear, and direct solutions, then you're probably in good hands.
3. Is the Dumpster Rental Company Local, National, or a Broker?
In the dumpster rental industry, national brokers abound. Brokers find customers using sophisticated marketing and sales processes. Then they pass you off to a service provider once you agree to terms of service.
That's not inherently a bad thing. But, you can't get to know your service provider as well prior to hiring them.
And since brokers operate on volume, they don't necessarily have high motivation to make sure you get great service. They simply move on to another customer.
Going with a broker doesn't guarantee you poor service. But you have a much better chance of hiring a 5-Star dumpster rental company when you search locally and interact with them directly.
You might also choose one of the large national chains. But they tend to charge much higher prices for exactly the same thing you can get with a local company.
4. What Budget Do I Need to Have Available?
Dumpster rental costs can vary by company. Some hit you hidden fees to squeeze a little more profit from you. Others have clear pricing structures with all fees disclosed up-front.
Aside from fee structures, you need to analyze your own budget and needs:
What size dumpster do you need?
Will it need to be picked up several times over the course of weeks or months?
Do you have materials you need to dispose of that can't go in the dumpster?
How heavy is debris you need to remove?
5. How Frequently Do I Need My Dumpster Rental Picked Up?
Will you fill your dumpster every day? Every few days? After a week or so? Having your dumpster picked up increases costs a little.
But more importantly, you need a company you can trust to show up on time, every time.
So, you're wise to consider this question carefully and take your time analyzing multiple company's reputations as best you can.
6. Does My Dumpster Have a Weight Limit?
Filling your dumpster too full can result in additional fees. It can also cause damage to concrete and asphalt surfaces. You don't want to find yourself damaging your customer's property, angering them, and then having to pay to fix it.
Most dumpster rental companies enforce a weight limit. In a very rare case, you may be able to find one that doesn't.
If you're not sure how much you can put in your dumpster, that's a conversation to have with a dumpster rental company prior to hiring them.
It's yet another reason to talk to several and get a sense of how much they care about your working relationship.
7. Do I Have Materials to Dispose of That a Dumpster Rental Company can't Remove?
All jurisdictions have their regulations as to how you can dispose of various materials. Some things, like batteries, paint cans, animal waste, fuel, and medical waste can't be disposed of by dumpster rental companies. Those materials can't end up in landfills, or they'll be stuck with big fines. And then those fines get passed on to you.
So if you have materials your dumpster rental company can not remove, ask them how you do dispose of those. It costs you a little more money. But, better that than a pile of fines and local government riding your tail.
Ask yourself those seven questions before hiring a dumpster rental company. It'll help you make the best decision so you end up with a great relationship you can trust.