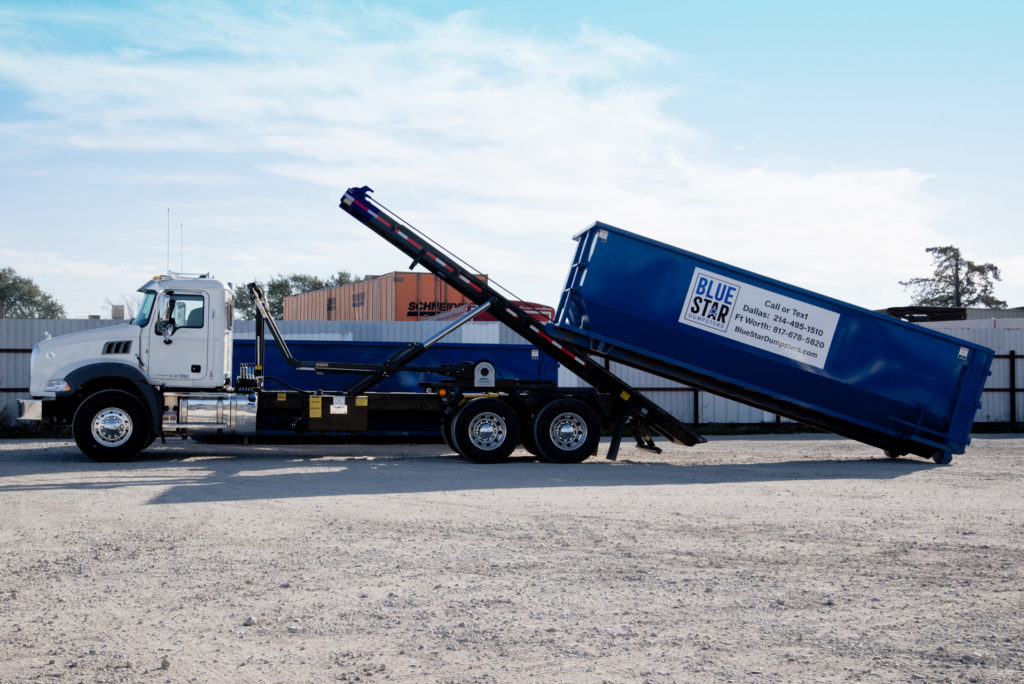 So you made the big decision to rent a dumpster and get rid of all sorts of stuff you don't need around your home.
Hopefully, you've been able to do thorough research and find a dumpster rental company that makes you feel extremely comfortable from the start. And now, the big day will come soon. Have you prepared your property so that your dumpster rental company can simply drop your dumpster off and leave?
If you haven't, you might get stuck with extra fees. So, take a minute to learn what to do and not do when you rent a dumpster.
Where You Absolutely Cannot Place Your Dumpster
Dumpsters are big hulking masses of metal and seem practically invincible. So, what could possibly go wrong?
Well, if you place your dumpster on a steep hill, it could shift or move. That could make it more difficult to pick up. And that could mean extra fees to pay. Soft and sandy surfaces also pose a problem. The truck delivering your dumpster could get stuck.
If a driver sees mushy soil, they won't deliver your dumpster to that location on your property (unless you throw some plywood sheets down). And finally, a seemingly completely innocuous side of a city street could be a problem. The real problem isn't the street, however. The problem could be your city's laws. They may require a permit to place your dumpster on the street.
So, technically you can put it there. You'll just need to cover the cost of a permit.
Best Places to Put Your Dumpster
Don't worry after reading the above. There's plenty of places on nearly every property where you can place a dumpster.
The ideal location is flat, hard, and not too steep. Usually, that's your driveway or the city street. That could also be a parking lot or even on your lawn, if it has hard-packed dirt. What if you don't have a location like that? 
No worries.
Just call your dumpster rental company and ask them for help pinpoint the perfect spot on or around your property. A potential solution could be placing your dumpster on softer sand, if necessary. You would just need to lay down a few pieces of plywood to give your dumpster a solid, sturdy foundation to rest on. Any dumpster rental company worth their salt will help you find the ideal placement up-front.
If they don't make it abundantly clear, then perhaps they're looking to maximize the fees they collect from you.
How to Prepare Your Property for Your Rental Dumpster's Delivery
You don't have to do too much. Really, it's only a few simple and common sense things.
Number one is to make sure the area where you want your dumpster rental delivered is completely free of obstructions. That means moving your car, kid's toys, or trash cans. In rare cases, you may even have to disassemble a section of your fence to allow.
Basically, the truck driver needs to be able to get to your property, drop off your dumpster, and go on their way. If you have anything that delays the delivery process, that can lead to additional fees.
A typical truck delivering a dumpster needs quite a bit of space to do the delivery. So, make sure you err on the side of providing more room than you think will be needed, rather than just enough.
Also, remember the rule that the more maneuvering a driver must do, the more likely it is that damage will happen. So, whatever you can do to make your property as easy to access as possible will be helpful.
Finally, you should also have 4×8' sheets of plywood available to lay down to protect your property (especially your driveway) from the dumpster's weight.
They're cheap. They're easy to get. And they cost a lot less than damage happening to your driveway that you would have to repair. The plywood itself will more than likely be damaged by your dumpster. So, you probably won't be able to use it again in the future. Maybe cut it up and burn it in your firepit instead.
More than likely, your dumpster will not cause any damage to your property. But, if you have a heavy load (caused by concrete or masonry blocks, for example), that poses a risk. In any case, you're smart to always lay down plywood.
How to Know if Your Dumpster Could Get Heavy Enough to Cause Damage
Honestly, it's pretty difficult to fill your dumpster so full that it gets too heavy and causes damage to your lawn or driveway (or extra fees for overfilling). Basically, if you're manually walking stuff to your dumpster and tossing it in, you'll be fine.
But, if you have machinery you're using to dump material in, then you could put yourself at risk. Heavy materials like shingles, concrete, dirt, gravel, or other masonry blocks increase your risk even further.
So, unless you have a particularly large project requiring more than just human labor, you should be fine.
Asking simple questions of your dumpster rental company before you rent your dumpster can be a great way to test their service. They should give you responses that make 100% sense and leave no room for doubt.
If you are in any way confused, they either 1) won't offer great service when you actually hire them or 2) want to squeeze extra fee income out of you. Many dumpster rental companies offer great service and don't play any games.
So, if you have any doubt, move on and go with one you trust completely. Renting a dumpster is a simple, straightforward process. And so is placing the dumpster on your property.
So, now you have a guide to prepare you for a dumpster rental drop-off. You know exactly what to expect. And you can make a smart decision when you rent your dumpster.