Have a large mess to clean out in Carrollton? Heard horror stories about companies who offer dumpster rentals?
Easy. Reliable. Fast. No Hassles or Confusing Hidden Fees!
Have a large mess to clean out? Heard horror stories about companies who offer dumpster rentals?
Your dumpster doesn't come on time. Or, it doesn't come at all. You see strange charges on your invoice that you were never told about. 
And sometimes, you call a company not even remotely in the area. And that company really could care less about serving you. 
With Blue Star Dumpsters, none of that happens. Ever. That's because we're a locally owned and operated dumpster rental company (not a broker).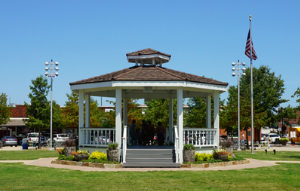 Our owner has more than a decade of experience in disposal. And her previous company served the entire Metroplex, including Carrollton. That means she understands how to build a business that makes you so happy you'll wonder why you ever considered anyone else. 
Getting dumpster rentals from Blue Star Dumpsters couldn't be any easier or more convenient! 
Simply call or text to discuss your needs, ask questions, and get a free quote. 
You'll have your dumpster within the next 24 hours. No confusion. Just get your dumpster and fill it. And no strange charges like "fuel surcharges" when you pay! 
When you're clearing out your property, you don't need any more stress or hassle from your dumpster rental company. And that's why smart homeowners in Carrollton choose Blue Star Dumpsters. 
We do business the way you do business so the process is super-convenient...call or text 214.495.1510 to get your free quote today! 
Get your free quote today!
Common Questions Carrollton Homeowners Have about Dumpster Rentals: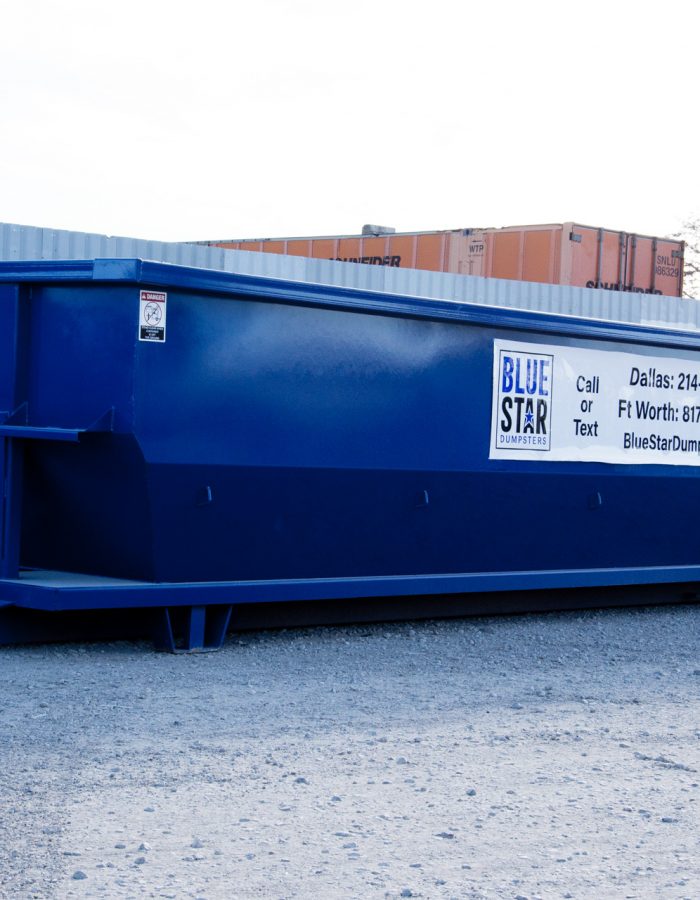 No. While brokers commonly handle dumpster rentals, we are not a broker. Blue Star is based right here in the Metroplex. And our owner has more than 10 years of experience in the local disposal business. 
That means you get exceptional, personal service designed to meet your unique needs. If you have a question or concern, you can talk to a live person who has the decision-making power to fix your problem! 
Some of our dumpster rentals do get referred by brokers out of the area. But all your actual service, and the people required to make it happen, are based right here in the Metroplex. 
You'll be well-cared for. That's guaranteed.
2. Can any additional fees apply for your dumpster rentals?
Yes. However, as long as you use your dumpster within the simple guidelines, you don't have to worry about paying any additional fees.
Additional fees may be charged for dumpster rentals if: 
You overfill your dumpster rental (just ask us for help on sizing)
You use your dumpster for more than 10 days
You put material in your dumpster that you shouldn't (see the next question for specifics)
You call or text for a pickup but aren't ready when we arrive
Our truck can't get to your dumpster because of stuff you own blocking the way
You want to place your dumpster on the street. We don't charge fees for this. But your municipality may require a permit.  
You cancel your affordable dumpster rental with less than 24 hours' notice. 
3. What can and can't I put in my dumpster?
Dumpster rentals are not intended to house every last bit or type of garbage you have. Here's what you can and cannot put in your dumpster. 
And if you have something not on this list, please just call or text and ask. 
What dumpster rentals can accept: 
Yard waste
Painted wood
Stained wood 
Unpainted, clean wood
Construction debris
Drywall
Furniture
Ask for approval if you need to dispose of the following: 
Roofing shingles
Sod (grass with its roots and dirt)
Concrete
Cement
Asphalt
Brick
Sand 
Gravel
Pavers
And dumpster rentals simply can't accept any of the following. If you dispose of any of these materials, you may have to pay additional fees or fines: 
Appliances
Batteries
Adhesives
Food waste
Drywall that contains asbestos
Cans of paint
Chemicals of any kind
Liquid containers
Any car fluids
Gas, oil, or grease
Biomedical waste
Radioactive waste
Propane tanks
Hazardous waste
Pet waste
Animal carcasses
Tires of any kind
4. What do I need to do to prepare for my affordable dumpster rental?
Not much. But, you do need to do a couple things: 
Make sure you have flat, level space to place your dumpster somewhere on your property (call or text us if you're not sure and we can help you strategize this) 
Ensure you protect your driveway from damage. You can do this by placing 4-foot by 8-foot pieces of plywood for your dumpster to rest on. It's heavy and will only get heavier when your dumpster gets full with 2-3 tons of material. While we don't want our dumpster to cause damage to your driveway, it's ultimately your responsibility to protect yours. 
5. Can dumpster rentals simply go in the street?
Maybe. Call your municipality and ask if they require permits or if law doesn't allow dumpster rentals in the street.
6. How do I know what size dumpster rental I need?
For residential customers, we advise you to calculate based on how you're disposing of stuff. You should also always overestimate size versus what you think you'll need. 
For example, if you're just carrying stuff out from around your property or inside your house, you only need a 20-yard dumpster. If you have a backhoe or other machinery moving material to your dumpster, you'll need a 30-yard dumpster. 
Generally, customers tend to underestimate what size they need. And part of this can be to save money. But, when you underestimate, you may end up needing another trip to empty your dumpster and bring it back, which ends up costing you more money than just getting the right size dumpster in the first place. 
And of course, you can always call or text 214-495-1510, explain the details of your project, and we'll help you make the right choice.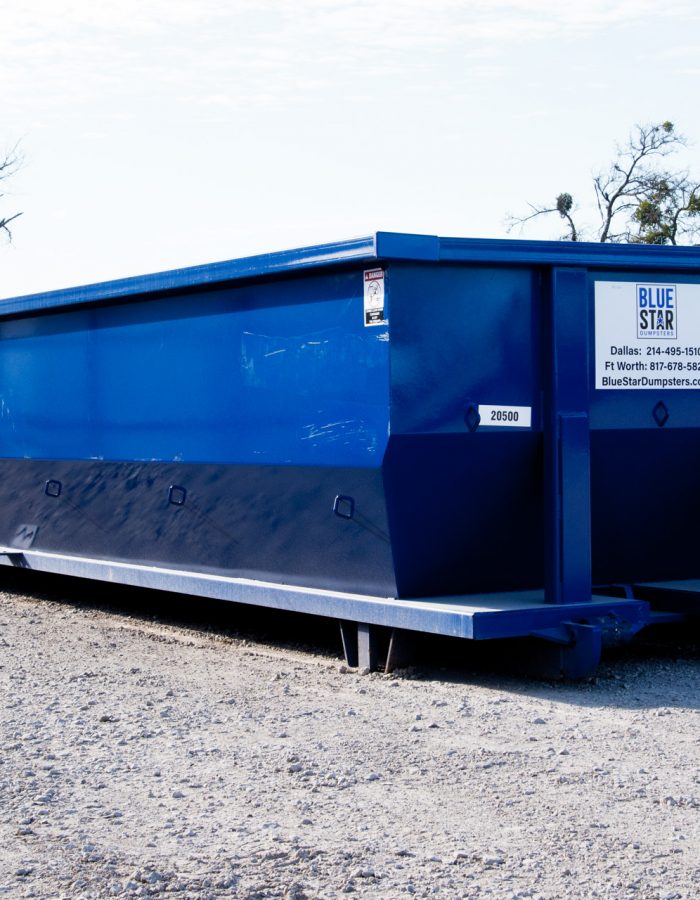 7. How much do dumpster rentals cost for Carrollton residents?
They're affordable. Our dumpster rentals are priced below $500 for both residential and commercial customers.
8. Can I get a dumpster rental in a few hours?
We can promise you will get your dumpster next-day. But we can't promise same-day or just a few hours. Cancellations happen, and there's a small chance you could get the dumpster another customer no longer needs. 
But, that's only a slight chance. You should call at least one day previous to be absolutely sure you can get your dumpster rental when you need it.
9. Do I have to sign something?
Yes. But it's just a simple document that sets clear standards and outlines fees so we have a way to resolve misunderstandings or disagreements. 
The agreement is designed to protect both you and us so everyone gets a fair deal.
10. Do you serve business customers with roll-off dumpsters?
Yes! You can absolutely get roll off dumpsters, or multiple dumpsters, on an ongoing basis. Everything works the same as it does for residential customers. 
Got it? Great!
Yes! You can absolutely get roll off dumpsters, or multiple dumpsters, on an ongoing basis. Everything works the same as it does for residential customers. Got it? Great!
Call or text Blue Star Dumpsters at 214.495.1510 to get a free quote for your affordable dumpster rental today!